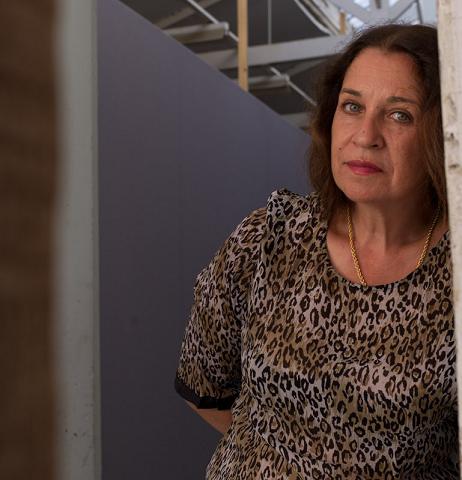 Born of a Polish father and an Italian mother, Corinne Kloska discovered music at an early age, thanks to her mother who was an excellent singer. Song—cantabile—represents the essence of her conception of music and the piano, whereas emotion and passion are the determining traits of her temperament.
As is often the case, there were important encounters that shaped Corinne Kloska's ongoing reflection and evolution: first of all, François Cholé and Pierre Sancan, then Eliane Richepin whose influence was the deciding factor.
Winner of several international competitions, Corinne Kloska regularly appears in France and abroad. Her activity is equally divided between the piano repertoire, chamber music and accompanying singers. Several disc releases give an idea of Corinne Kloska's universe: La Polonaise via works by Wilhelm Friedemann Bach, Beethoven and Scriabin; transcriptions for quartet and piano of quintets for winds and piano by Mozart and Beethoven (Alphée); a programme devoted to Szymanowski's youthful works, rarely recorded up until now, was released by Soupir in 2004 and warmly received by the French musical press. 2004 Soupir Édition S207; Chopin 'Round the Scherzi' 2011 Soupir Édition S218
As François Serette wrote, she is a musician who received the gift of going 'from dream to passion with the same skill'.
Corinne Kloska takes part in the jurys of international competitions : 'Long-Thibaut Paris 2009', 'International Chopin Competition in Abu Dhabi in 2012.'
Corinne Kloska currently teaches in Paris.