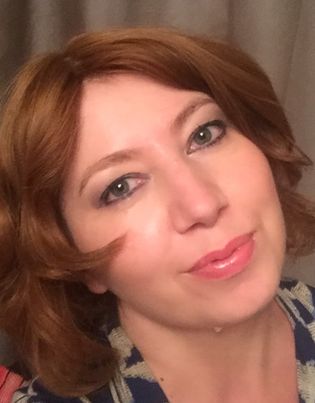 Native of Romania, Cornelia Oncioiu graduated at the Superior Conservatory of
Music of Timisoara in 2002. She was awarded First Prise in international voice
competitions Eugenia Moldoveanu, Hariclea Darclée, Ionel Perlea, Nicolae Bretan, Sabin
Drăgoi, and Special Prize to «Neue Stimmen» (Germany).
During her studies she is invited by National Opera of Timisoara and National
Opera of Cluj-Napoca to sing several roles as La Zia Principessa (Suor Angelica), Hänsel
(Hänsel und Gretel), Mamma Lucia (Cavalleria rusticana), Marcellina (Le Nozze di
Figaro), Suzuki (Madama ButterXly), Azucena (Il Trovatore). She has appeared in
concerts and recitals on the great music stages including the Romanian Athenaeum in
Bucharest collaborating with the Timisoara, Târgu-Mures, Craiova Philharmonic
Orchestra's.
In 2002 Cornelia joined the Atelier Lyrique of National Paris Opera where during
2 years it worked on in particular with Janine Reiss and has followed the master classes
with Alexandrina Miltcheva, Teresa Berganza, Ileana Cotrubas and José Van Damm.
She sung the Glagolitic Mass (Janáček) at the Mogador Theater with Pierre Boulez
conducting l'Orchestre de Paris, The imaginary Knight (Philippe Fénélon) at the Opera of
Besançon, and with the Philharmonic orchestra of Radio France in Paris, Il viaggio a
Reims at the Opera of Monte Carlo, Romeo and Juliette at Grand Théatre de Tours,
Eugene Onegin and The italien girl in Algiers at the Opera House of Metz, The rape of
Lucretia (Britten) at Theatre Athénée in Paris, Rigoletto at the Festival Chorégies
d'Orange and Toulouse Opera House, Madama ButterXly, Rusalka and Da gelo a gelo
(Sciarrino) at Geneva Opera House, the Requiem by Dvorak at the Rumanian Radio Hall,
Pelleas et Mellisande at the Nantes-Angers and Toulon Opera House, Madama ButterXly
at Opera House of Marseille
At the National Opera of Paris she has participated in several productions Dialogs
of the Carmelites, Elektra, War and Peace, Julius Caesar, Libeslieder-Walzer, The journal
of a disappeared, Louise, Da gelo a Gelo (a Xirst worldwide of S. Sciarrino), Parsifal,
Rigoletto, The magic Flute, Madama ButterXly, La Sonnambula, The Tales of Hoffmann,
The italian girl in Algiers, Il Trittico, Francesca da Rimini, Lucia di Lammermoor, The
Child and the Spells, Cinderella (Rossini), La Traviata, The Barber of Seville, Les Noces
and the Xirst worldwide of « Maudits les innocents »
She works with conductors such as Christoph von Dohnanyi, Marc Minkowski,
Kent Nagano, Hartmut Haenchen, Maurizio Benini, Daniel Oren, Vladimir Jurowski,
Thomas Hengelbrock, Gustav Kuhn, Sylvain Cambreling, Patrick Davin, Jean Deroyer,
Tito Ceccherini, Vello Pähn, Evelino Pido, Jesus Lopez Cobos, Philippe Jordan, Daniele
Callegari, Paul Daniel, Bruno Campanella, Alexandre Joel, Dan Ettinger, Carlo Montanaro
and such renowned stage directors as Francesca Zambello, Robert Wilson, André Engel,
Trisha Brown, P. L. Pizzi, Robert Carsen, G.C. del Monaco, Andrei Serban , Benoit Jacquot,
Damiano Michieletto, Emanuelle Bastet, Numa Sadoul.
Her repertoire includes also the parts of alto of the Requiem and Coronation Mass
of Mozart, of the Christmas Oratorio of Saint-Saëns , of the Haendel's Messiah, of the
MagniXicat of J.S. Bach and C. P. E. Bach and of the Resurrection of Haendel.