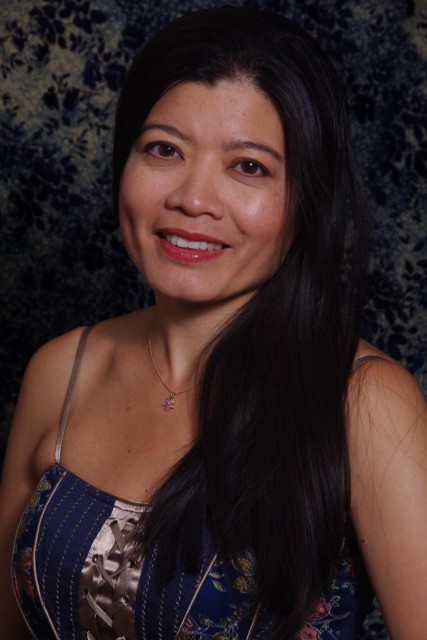 Born in Vietnam, Thuy Anh VUONG started piano at the National Conservatory in Marseille (south of France), where she had chance to work with Pierre Barbizet for a few years. At the end of their studies, she graduated with First Prize unanimously with the congratulations of the jury, the First Prize of the City in piano, musical analysis and chamber music classes.
She later admitted to the National Paris Conservatory (CNSDMP) under the piano classes of Michel Béroff and in Bruno Pasquier, Jean Mouillère, Michel Moraguès and Christian Lardé chamber music Classes. She graduated with the price of piano and chamber music with the Congratulations of the Jury. She had opportunity to follow precious advices and inspirations in master classes with G. Sebok, J. C. Pennetier, Emmanuel Ax…
She is regularly invited to perform as a soloist in recital and with orchestra, in France, Europe, and especially the United States (Boston, Chicago, Washington, New York) and participates in broadcasts recordings for France Musique radio, and for France Television. Fascinated by the repertoire of chamber music, she plays in several ensembles made up of musicians from major orchestras in Paris. In duet with saxophonist Fabrice Moretti for Buffet Crampon, with baritone Ludovic Tézier (Grand Théâtre de Genève, Opéra National du Rhin…) as well as violinist Korcia Laurent with whom she made "show case" for the record company BMG-RCA.
Always driven by the desire to get rich repertoire of other solo instruments, it is often called upon to work in collaboration with Régis Pasquier, Gary Hoffman, Frans Helmerson, Mihaela Martin, J. J. Kantorow during Master-classes in the various International Academies and regularly for International Violin or Cello Competition ( Monte Carlo Violin Masters, Navarra's cello Competition…).