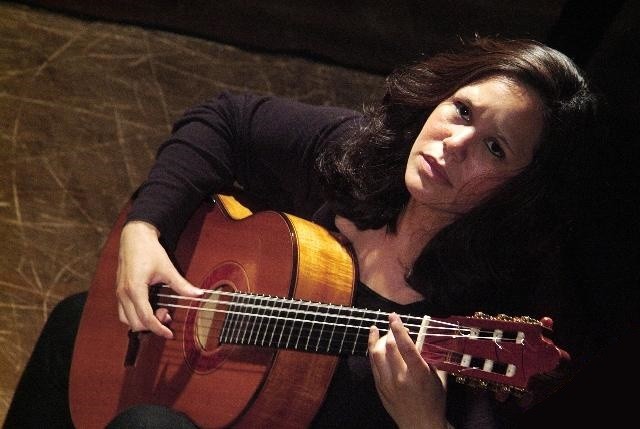 CLAIRE SANANIKONE trained at Ecole Normale de Musique de Paris where the celebrated Tárrega tradition is kept alive. She graduates from ENMP with a Performance Diploma (Diplome Supérieur d'Exécution)
Claire Sananikone was subsequently admitted by unanimous vote to attend the Conservatoire National Supérieur de Musique et  Danse de Paris (CNSMDP) where she obtenaid a Master of « interprète de la musique ».
She is Rafael Andia's duo partner in the various tours ( Australia, Israel) and is currently preparing a CD of original works for  two guitars with him.
Claire Sananikone  has won 1st Prizes and Special Prize at "Fernando Sor" International Guitar Competition in Rome and Berlin International guitar competition,  2nds prizes at Cerdagne International Guitar  Competition (France), "Robert-J Vidal" international guitar competition (France), "Miguel Llobet" international guitar competition, Llerena international guitar competition (Spain), Luys Milan international guitar compétition and prize for the best interprétation of spanish music, and  3rd prize at Sernancelhe International Guitar Competition (Portugal).
She received support from ADAMI and CULTURESFRANCE, from the Ministry of Foreign Affairs.