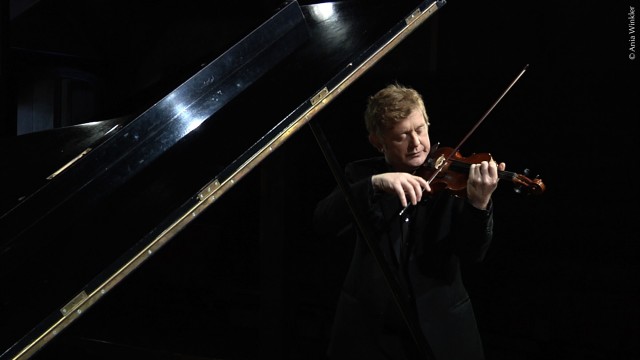 After attending the Lyon Conservatory in his native France, Alain Petit continued his violin and chamber music studies at the Brussels Conservatory and the New England Conservatory in Boston, where he obtained his Masters degree in theclass of Dorothy DeLay.
After a period of specialising in baroque violin at the Geneva Conservatory, Alain won a position in the Opera Orchestra of Lyon, then was a member of Les Arts Florissants,and « les Musiciens du Louvre ». His performing history being a rich collage of groups from baroque to absolutely contemporary , he has played with a variety of musicians such as Christophe Rousset, Florence Malgoire, Juan José Mosalini, Pablo Cueco, Adrien Politi, only to mention a few.
Holder of the french national teaching degree (Certificat d'Aptitude), he has taught in the Conservatoire de L'ile de la Réunion, the Department of Early Music Ancienne in the Toulouse Conservatory.
Currently teaching in the Pantin Conservatory, Alain divides his time between teaching and performing, with numerous recordings of solo and chamber music repertoire to his credit.
In 2016 : Concerts in Australia, the United States , Italy and France.