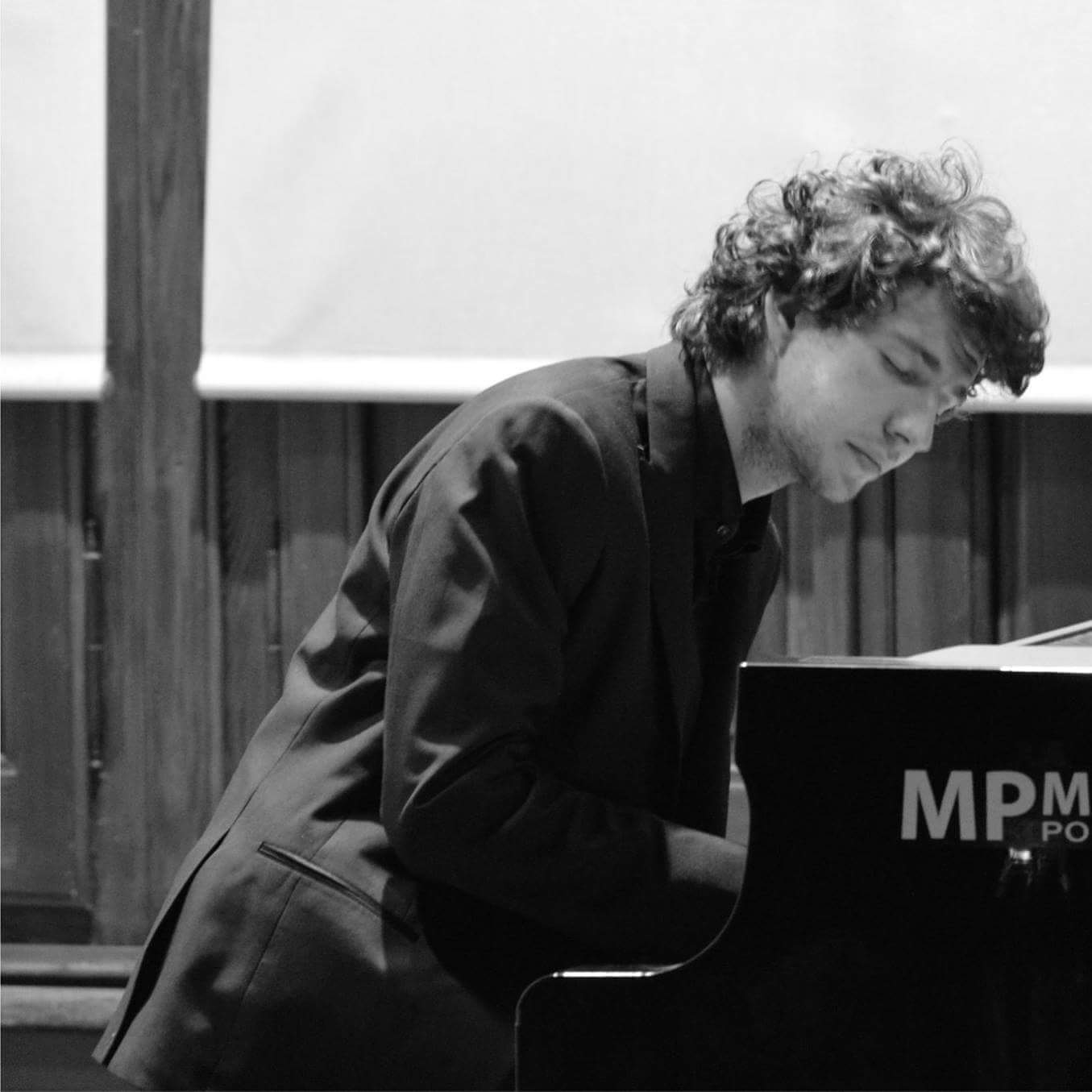 Cristian Monti (born 1991) is an Italian pianist and composer. Mentioned by Italian critic Luca Ciammarughi in his essay "Da Benedetti Michelangeli alla Argherich" as one of the most talented young Italian pianists,  he began his studies with his mother Manuela Innocenti and graduated in piano with the vote of 10/10 with Carlo Palese and in 2016 he was admitted to the École Normale de musique in Paris where he is preparing the Diplome d'execution with Françoise Thinat and Henri Barda. He obtained even the Diploma in Composition with the vote of 10/10 in the class at the Conservatory of Lucca.
He got the Master in Piano with a thesis on the "Well tempered clavier" by Bach. 
He gave his first concert at the age of nine at the Conservatory of Venice and in 2004 and 2005 he played in Sala Coro at the Conservatory of Milan. He attended masterclasses with Françoise Thinat, Philippe Entremont, Pascal Rogé, Henri Barda, Boris Berezovsky, Konstantin Bogino, Jeffrey Swann, Aquiles Delle Vigne, Pavel Gililov and Yien-Yon Choi for piano and Bruno Canino and Trio Tchaikovsky for chamber music. Since 2015 he has been invited to attend the Sommerakademie at the Mozarteum in Salzburg.
He studied baroque music as harpsichordist with Angelo Baroletti, principal viola of Les Concerts des Nations Ensemble.
He won several piano competition such as the "Virtuoso Grand Prize" in London, "Maria Giubilei" (with special prize for contemporary music) and "R. Sellani" in Milan and he was finalist at Mayenne Piano Competition in 2017.
In Lucca he was awarded as best student of Conservatory in 2013.
He gave concerts in theatres and halls such as the Royal Albert Hall in London, Salle Corto and Musée du Louvre in Paris, Mozarteum in Salzburg, Conservatoire d'Orléans, Auditorium Pollini in Padova, Teatro Ventidio Basso in Ascoli Piceno, Conservatory of Milan, sala Eutherpe in Léon, Festival Mito Settembre Musica in Milan, Cathedral of St. Giles in Edinburgh, Auditorium S. Alessandro in Bergamo among others.
In July 2018 he has been invited by Michael Guttman to perform at Pietrasanta in Concerto Festival in Tuscany. 
He recorded Partitas 3 and 6 by Bach for the Cyprus Broadcasting Corporation (programme "6 to 8 with Saskia Constantinou) and American radios such as Blog Talk Radio (New York).
As composer he wrote 3 kleinestucke for violin and piano, 3 Lieder on the text "Il porto sepolto" by the Italian poet G. Ungaretti played in Lucca in 2016 and for his diploma a scene of Opera on text by Del Valle-Inclan.