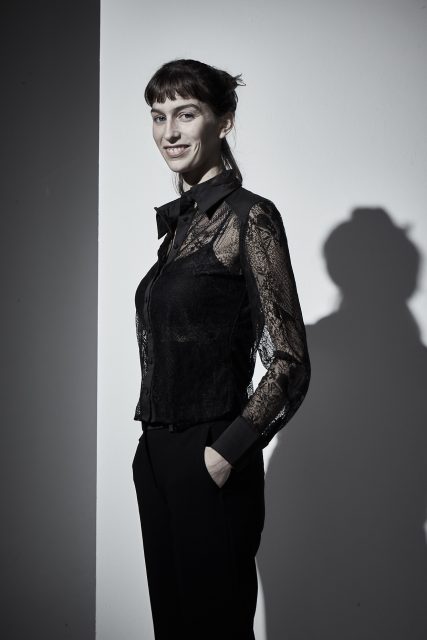 After unanimously receiving her first violin prize at the Conservatoire de Boulogne-Billancourt in 2008, Élise Douylliez continued her violin studies at the Pôle Supérieur de Paris (PSPBB). In parallel, she studied baroque violin with Hélène Schmitt, and graduated in 2011 with a first price.
That same year, Élise was simultaneously accepted into the Universität für Musik und darstellende Kunst in Vienna and the Mozarteum of Salzburg. She was fortunate to study under such prominent violinists as Ernst Kovacic, Veronika Hagen (Hagen Quartet), Reinhard Goebel (Musica Antiqua Köln), Hiro Kurosaki and Annette Bik (Klangforum Wien), with whom she was able to perfect her skills on a contemporary repertoire. In 2012, she won the Prix de la Ville of the Boulogne-Billancourt Interpretation Competition "Concours d'Interprétation de Musiques du dernier siècle ".
In 2013, Élise obtained her Master of Arts in Violin with honors.
From 2013 to 2015, she was a member of the Ensemble Matheus, giving her the opportunity to play with renowned artists such as Cecilia Bartoli, John Osborn, Malena Ernman and Marie-Nicole Lemieux on several European tours. During this same period, she was also invited to perform chamber music with Wenzel Fuchs (Berlin Philharmonic Orchestra) at the Folle Journée Festival in Japan.
Since her return to France in 2015, Élise has become a member of Les Frivolités Parisiennes, an ensemble that seeks to restore the genres of comic-opera, opera buffa and operette to their previous glory. She also plays baroque violin in the Ensemble Luceram.
Passionate about teaching, Élise participated in numerous projects at the Rudolf Steiner school (alternative teaching) in Salzburg, and, since 2012, has been regularly invited to the Academia Bella Musica in Florence Italy, to supervise the string section. Élise holds a Diplôme d'Etat as a Violin Professor and currently teaches at the Conservatoire of Goussainville, in the Paris Region.